Aquinas Blugolds
Class Of 1971
See "In Memory" section for both Ray and Rick's complete obituaries.
Richard H. Masrud
Richard H. Masrud, 64, of La Crosse passed away at his home surrounded by loved ones, Friday, July 27, 2018.

Raymond W. Topp
Raymond W. Topp was suddenly taken from us on Friday afternoon, July 20th, 2018 of Cardiac Arrest in Tucson, Arizona.
Summer 2018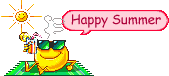 Attention Classmates!
Some classmates have retired, some retiring soon and some in the months and years ahead. If anyone would like to post a retirement, a life story or a school time story here on the web site, email me. Write it up and I'll post it here. Once posted, an email will be generated to all classmates, alerting them of your contribution. Hope to hear from you soon.
Paul Pierce
Get your Aquinas apparel.
Visit the Class Store.
Did you know you can put other graphics on your purchases? How about your family name? It's OK as long as it is not a licensed logo/graphic.
Reunion committee members.
Joe Kotnour email: joanko34@aol.com
Rose Servais (Tydrich) email: rose.tydrich@wfadvisors.com

Mary Tracy (Erickson) email: mte4547@gmail.com
Paul Pierce email: Munchkinusnavy@yahoo.com