Aquinas Blugolds
Class Of 1971
Reunion Golf Outing News
Jerry DeBoer, Bill Bettis and Mike Desmond are organizing a reunion golf outing, most likely on Saturday August 14, 2021. Details have yet to be worked out. We will keep everyone informed as details are finalized.
SAVE-THE-DATE!
AUGUST 12, 13,14, 2021
Aquinas Class of '71
50th Reunion
Some Reunion and web site updates:
"Moon Tunes" is every Thursday evening during summer months at Riverside Park. Except this year. Local bands play songs from the past. Reunions have been common at Moon Tunes with announcements and recognition by the Master of Ceremonies (Brucie Bumchuckles/Marty Severson). Moon Tunes has a Facebook page and web site. We will have a presence at the August 12, 2021 Moon Tunes. If you need a reason to come to the reunion early, Moon Tunes is the place to go.
The Saturday evening, August 14, 2021 venue has been changed to Piggys Restaurant, 501 Front St. La Crosse.
The Grade School Forums have been expanded to accommodate all of our La Crosse grade schools. Thanks to Nancy Geier Rose for supplying the 1967 St James & St John's 8th grade graduation picture. It can be seen on the Forum page and please feel free to comment. If anyone has a class photo of their grade school graduation class, you can email it to me at my personal email address: Munchkinusnavy@yahoo.com
Also, remember Dan Marcou's picture project. Dan is creating a PowerPoint presentation for the reunion. He is scanning all our senior pictures from the '71 Aquin. Each slide will have that photo and your name. If you choose, you can add other personal photos, personal info or greetings. You decide. To add to your slide, email Dan at: marcoudj@Charter.net. All reunion attendees will receive a thumb drive of Dan's presentation.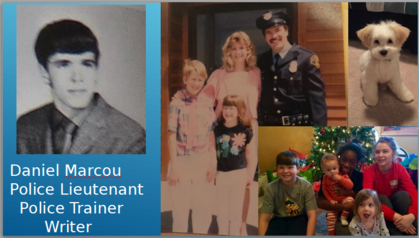 We've determined the per person cost for the 50th reunion will be $60. We received donations and a cash advance to help cover the cost of the web site enhancement and future expenses. The committee will be prepaying and we encourage you to do so also. You can send your prepayment to Rose Servais (Tydrich). Email Rose at: rosetydrich@gmail.com to get her address.
Here is a tentative itinerary for the reunion weekend:

Thursday Aug. 12, 2021
Moon Tunes at Riverside Park - https://www.moontuneslacrosse.com/
Free event. We'll have a tent where we can gather.
Friday Aug. 13, 2021
Evening gathering. Site to be determined. Karaoke has been a popular suggestion.
UPDATE - Saturday Aug. 14, 2021
Golf outing, place and time TBD.
Piggy's Restaurant 501 Front St. La Crosse(evening time TBD)
We are looking for volunteers to organize and coordinate activities. Such as:
La Crosse Queen Cruise - https://lacrossequeen.com/
Grand Dad Bluff visit
Aquinas School Tour
Segway city tour - https://www.lacrossesegwaytours.com/
Trolley city tour - https://www.explorelacrosse.com/project/historic-trolley-tours/
If there is another local site or event you'd like to visit, put a group together. You can use the Grade School Forum or go through the class web site to get it organized.
Feel free to direct any questions or comments to any of the committee members listed below.
Get your Aquinas apparel.
Visit the Class Store.
Did you know you can put other graphics on your purchases? How about your family name? It's OK as long as it is not a licensed logo/graphic.
Reunion committee members.
Joe Kotnour email: joanko34@aol.com
Rose Servais (Tydrich) email: rosetydrich@gmail.com
Paul Pierce email: Munchkinusnavy@yahoo.com
Anita Pahl (Young) email: enayoung@centurylink.net
Fred Funk email: fritz@funk.io
Julie Deflorian (Keitel) email: jd.keitel@gmail.com
Mary Sauer (Paul) email: mary@scedispatch.com
Dan Marcou email:marcoudj@Charter.net


Tim Carrol