Aquinas Blugolds
Class Of 1971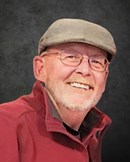 William Douglas Stetter
Sheboygan Falls - William Douglas Stetter, 66, of Sheboygan Falls, returned home to his Heavenly Father on Wednesday, April 22, 2020. Willie was born on June 22, 1953, in LaCrosse, WI to Larry and Ruth (Senn) Stetter. He was a graduate of Aquinas High School. On October 25, 1980, Willie married Joan Schwass in Des Plaines, IL. Willie was employed at Aurora as a Nuclear Medicine Technologist until his retirement in 2012.
He was a member of Unity Church of Sheboygan. Willie enjoyed golf, hunting, fishing, reading, and listening to the Packers and Brewers on the radio. He loved to watch the sun rise and set and admire the moon. But most importantly, he loved spending time with his family and playing with his grandkids. Willie will be remembered for his caring and loving nature toward others.
He is survived by his wife of 39 years, Joan Stetter; three daughters, Erin (Jeff) Olson, Jessica (Brad) Westrick and Lindsay (Stuart) Malingowski; five grandchildren, Maddox, Brady, Emilee, Everett and Jude; brother, Jerry (Darlene) Stetter; three sisters-in-law, Sue (Jerry) Severson, Sue Stetter and Ann Stetter; and many other extended family members.
Willie was preceded in death by his parents, Larry and Ruth; and three brothers, Gene, John, and Joe.
A memorial service to celebrate Willie's life will be held on Friday, May 1, 2020, at 2:00 pm with Rev. Aubree-Lynn officiating. Those who would like to live stream the service may join the "Willie Stetter Memorial Service" Facebook group by visiting the Wenig Funeral Homes Facebook page. In lieu of a public visitation, the family would welcome any video memories of Willie. Instructions on how to send a video message can be found on the Facebook group.
For online condolences and additional information please visit www.wenigfh.com.
The Wenig Funeral Home of Sheboygan Falls (920-467-3431) is serving the Stetter family with arrangements.
Published in Sheboygan Press from Apr. 28 to Apr. 29, 2020
Bernie Allen passed away Sunday April 19, 2020 of cancer. Due to restrictions in place because of the Covid-19 situation, there will not be any public services.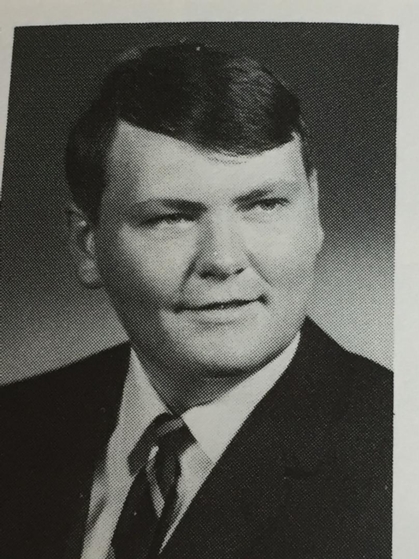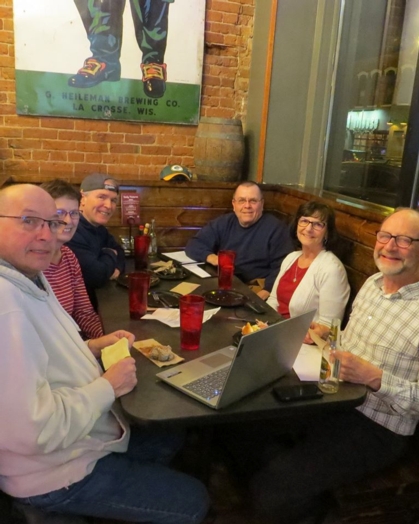 February 5, 2020 Meeting at Big Al's
Pictured from left to right:
Tim "Kootch" Carrol, Julie Deflorian (Keitel), Dan Marcou,Paul Pierce, Rose Servais (Tydrich), Joe Kotnour
We have expanded the web site which will give us more storage (memory) and added features. One of those features is adding all the La Crosse Catholic schools to the Grade School Forum. We were limited to 3 schools previously. Take a look and add a comment to your grade school forum. Stimulate memories and conversations.
We've determined the per person cost for the 50th reunion will be $60. We received donations and a cash advance to help cover the cost of the web site enhancement and future expenses. We will need a down payment for the Boot Hill Pub venue reservation, at least a year in advance. Each attending classmate will receive a thumb drive containing a Power Point presentation of Dan Marou's picture Project (*see below). The committee will be prepaying and we encourage you to do so also. You can send your prepayment to Rose Servais (Tydrich). Email Rose at: rosetydrich@gmail.com to get her address.
Here is a tentative itinerary for the reunion weekend:
Thursday Aug. 12, 2021
Moon Tunes at Riverside Park - https://www.moontuneslacrosse.com/
Free event. We'll have a tent to meet at.
Friday Aug. 13, 2021
Evening gathering. Site to be determined. Karaoke has been a popular suggestion.
Saturday Aug. 14, 2021
Wide open for the day.
Main reunion event at Boot Hill Pub on St Andrews St. (evening time to be determined)
Heavy h'orderves is on the menu.
We are looking for volunteers to organize and coordinate activities. Such as:
Golf outing for Friday or Saturday
La Crosse Queen Cruise - https://lacrossequeen.com/
Grand Dad Bluff visit
Aquinas School Tour
Segway city tour - https://www.lacrossesegwaytours.com/
Trolley city tour - https://www.explorelacrosse.com/project/historic-trolley-tours/
If there is another local site or event you'd like to visit, put a group together. You can use the Grade School Forum or go through the class web site to get it organized.
Feel free to direct any questions or comments to any of the committee members listed below.
SAVE-THE-DATE!
AUGUST 13-14, 2021
Aquinas Class of '71
50th Reunion
The date has been selected and work is progressing. Dan Marcou has volunteered to perform a monumental task. Dan is creating a PowerPoint presentation for the reunion. He is scanning all our senior pictures from the '71 Aquin. Each slide will have that photo and your name. If you choose, you can add other personal photos, personal info or greetings. You decide. To add to your slide, email Dan at: marcoudj@Charter.net
See Dan's sample slide here.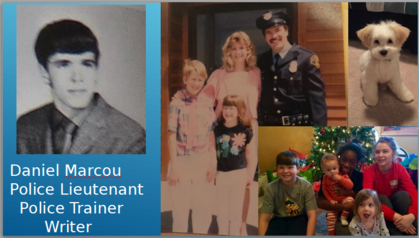 It's a work in progress. Dan promises scanned pics will not be fuzzy! Or maybe it's just me.
At the reunion, the PowerPoint will run in a continuous loop. Slides will be in alphabetical order. All will receive a thumb drive containing the PowerPoint.
Get your Aquinas apparel.
Visit the Class Store.
Did you know you can put other graphics on your purchases? How about your family name? It's OK as long as it is not a licensed logo/graphic.
Reunion committee members.
Joe Kotnour email: joanko34@aol.com
Rose Servais (Tydrich) email: rosetydrich@gmail.com
Paul Pierce email: Munchkinusnavy@yahoo.com
Anita Pahl (Young) email: enayoung@centurylink.net
Fred Funk email: fritz@funk.io
Julie Deflorian (Keitel) email: jd.keitel@gmail.com
Mary Sauer (Paul) email: mary@scedispatch.com
Dan Marcou email:marcoudj@Charter.net


Tim Carrol