Aquinas Blugolds
Class Of 1971
Happy 2019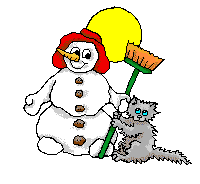 Goodby Snow!
Attention Classmates!
Your Reunion Surveys Are In!
We had a great response to our survey. We'll compile the data, review your suggestions and move forward. Some have agreed to assist in planning. We will be in contact with them in the near future. All classmates will be kept up to date on progress thru emails and this web site.
If you submitted a survey, you are in the drawing. There weren't any late submissions. The drawing for the $20, for submitting a survey, will take place at the next meeting, April 10, 2019 at Fayzies 5:30 p.m.
Paul Pierce
Get your Aquinas apparel.
Visit the Class Store.
Did you know you can put other graphics on your purchases? How about your family name? It's OK as long as it is not a licensed logo/graphic.
Reunion committee members.
Joe Kotnour email: joanko34@aol.com
Rose Servais (Tydrich) email: rose.tydrich@wfadvisors.com
Paul Pierce email: Munchkinusnavy@yahoo.com
Anita Pahl (Young) email: enayoung@centurylink.net
Fred Funk email: fritz@funk.io
Julie Deflorian (Keitel) email: jd.keitel@gmail.com
Mary Sauer (Paul) email: mary@scedispatch.com


Tim Carrol