Aquinas Blugolds
Class Of 1971
See Reunion Golf Info in Itinerary Below!
AUGUST 12, 13,14, 2021
Aquinas Class of '71
50th Reunion
Hello Classmates!
The time draws near for our 50th class reunion. As of right now, all venues and events are still scheduled, so we are moving forward with preparation and are confident the reunion will go as planned.
The cost is $60/person. We have received donations and a cash advance, to help cover the cost of the reunion and future expenses. The committee will be prepaying and we encourage you to do so also. You can send your payment to Rose at:
Rose Tydrich
617 Riders Club Road
Onalaska, WI 54650
Email Rose with any payment questions at: rosetydrich@gmail.com
To save expenses we are not accepting payment with credit/debit cards.
ITINERARY
Thursday Aug. 12, 2021
Moon Tunes at Riverside Park, 5:30 p.m. - https://www.moontuneslacrosse.com/
Free event. We'll have a tent in the park where we will meet.
Friday Aug. 13, 2021
Evening gathering will be at Big Al's, 115 South 3rd St. in Downtown La Crosse.
Saturday Aug. 14, 2021
Golf outing, probably Forest Hill's at Losey Blvd. And La Crosse St.
Piggy's Restaurant 501 Front St. La Crosse.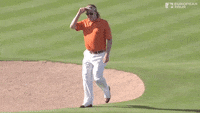 Saturday morning, 8/14/21
18 hole "best ball"
All levels of golfers welcome!!!!
For planning purposes, we need to know your level of interest. Once we determine how many golfers we have, we will contact you with event details.
Please contact:
Bill Bettis at bettis.bill@yahoo.com Cell (847) 602-0124
Mike Desmond at mdesmond03@gmail.com Cell (608) 317-7904
Jerry DeBoer at jdeboer42323@gmail.com Cell (414) 403-698.
Some out-of-town classmates are staying with friends and/or family during the reunion. If you need hotel accommodations, Joe Kotnour has made arrangements with The Courtyard by Marriott, 500 South Front St. downtown La Crosse, on the River. Joe has reserved 10 rooms to start. As they fill, the Marriott will add 10 more, as needed. Phone The Marriott, 608-782-1000 and tell them the reservation will be under the Aquinas 1971 Class Reunion group.
Hotel link: https://www.marriott.com/hotels/travel/lsecy-courtyard-la-crosse-downtown-mississippi-riverfront
Jerry DeBoer, Bill Bettis and Mike Desmond are organizing the golf outing Saturday August 14, 2021. Details are being worked on and we will send a detailed email in a few weeks.
Also, remember Dan Marcou's picture project. Dan has created a PowerPoint presentation for the reunion. He has scanned all our senior pictures from the '71 Aquin. Each slide will have that photo and your name. If you choose, you can add other personal photos, personal info or greetings. You decide. To add to your slide, email Dan at: marcoudj@Charter.net. All reunion attendees will receive a thumb drive of Dan's presentation.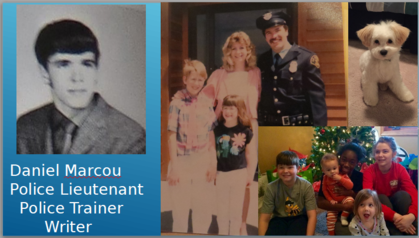 We are looking for volunteers to organize and coordinate activities. Such as:
La Crosse Queen Cruise - https://lacrossequeen.com/
Grand Dad Bluff visit
Aquinas School Tour
Segway city tour - https://www.lacrossesegwaytours.com/
Trolley city tour - https://www.explorelacrosse.com/project/historic-trolley-tours/
If there is another local site or event you'd like to visit, put a group together. You can use the Grade School Forum or go through the class web site to get it organized.
Feel free to direct any questions or comments to any of the committee members listed below.
Get your Aquinas apparel.
Visit the Class Store.
Did you know you can put other graphics on your purchases? How about your family name? It's OK as long as it is not a licensed logo/graphic.
Reunion committee members.
Joe Kotnour email: joanko34@aol.com
Rose Servais (Tydrich) email: rosetydrich@gmail.com
Paul Pierce email: Munchkinusnavy@yahoo.com
Anita Pahl (Young) email: enayoung@centurylink.net
Fred Funk email: fritz@funk.io
Julie Deflorian (Keitel) email: jd.keitel@gmail.com
Mary Sauer (Paul) email: mary@scedispatch.com
Dan Marcou email:marcoudj@Charter.net


Tim Carrol