Aquinas Blugolds
Class Of 1971
!Golf Outing Update!
AUGUST 12, 13,14, 2021
Aquinas Class of '71
50th Reunion
7/27/2021
Our 50 Year Reunion Golf Outing will occur on Saturday, 8/14/21, at Forest Hills Golf Course on 600 Losey Blvd. It will be a fun event, including using a "scramble best ball" format so no worries for errant shots.
Cost is $62 per person, with fun & some surprises awaiting. We are asking everyone to mail their check by Wednesday, 8/4/21. Please make the check out to "Mike Desmond", & mail to his address at W4947 Battlestone Station Rd. LaCrosse, WI. 54601.
Suggested arrival time is by 9:15 AM or earlier. We have a golf pro from IL participating with us throughout the morning, including providing golf tips on the range before our tee times.
Thanks to Bill, Mike and Jerry for putting this together. If you have any questions regarding the golf outing or payment options, feel free to contact them.
Bill Bettis at bettis.bill@yahoo.com Cell (847) 602-0124
Mike Desmond at mdesmond03@gmail.com Cell (608) 317-7904
Jerry DeBoer at jdeboer42323@gmail.com Cell (414) 403-698.
ITINERARY
Thursday Aug. 12, 2021
Moon Tunes at Riverside Park, 5:30 until 8:00 p.m.
https://www.facebook.com/MoonTunesLaCrosse
Free event. We'll have a popup tent in the park where we will meet. There will definitely be some "early birds" so feel free to arrive early. Bring your chairs! Two bands are scheduled to play Thursday, August 12th.
The Mayer Brothers Band http://themayerbrothersband.com
Hans and Kit Mayer have been making music together since they were old enough to pick up guitars. Wherever they go, their mischievous groove and winning mix of heartfelt originals and carefully chosen covers always leaves audiences smiling and happy. Kit (electric and acoustic guitar) and Hans (bass, mandolin, acoustic guitar) share songwriting and lead vocals on the project. They're joined by Mark Davini (accordion, keyboards), Tom Gibbons (guitar, bass) and Terry Nirva (drums).
Sonic Cabaret, (Women of Rock) featuring Irene Keenan as Tina Turner and the 7 Ravens Band.
Friday Aug. 13, 2021
Evening social gathering will be in Carley's at Big Al's, 115 South 3rd St. in Downtown La Crosse.
6:00 p.m. until ???? Ken Isler has volunteered his band, The Troubadawgs to play for us at Carley's. Thanks Ken!
Saturday Aug. 14, 2021
Mass for the class
Nancy Geier Rose has arranged for a class reunion mass Saturday August 14th at 4:30 p.m. at The Cathedral of St. Joseph the Workman, 530 Main St, La Crosse. Nancy's contact info is listed above if you have questions.
Golf outing
Forest Hills at Losey Blvd. And La Crosse St.

Main Gathering
Piggy's Restaurant 501 Front St. La Crosse beginning at 6:00 p.m.
Menu will be Heavy Or'douvres served throughout the evening.
Dan Marcou's photo presentation will loop continuously through the evening also.
Another activity option for the reunion.
The La Crosse County Convention & Visitors Bureau is currently trying to book the trolley (not confirmed yet) for 2 tours on August 14.
10:30-noon Historic La Crosse Tour
12:30-1:30 Dark Side of La Crosse Tour
20 tickets available for each.
Contact them if you are interested.
The La Crosse County Convention & Visitors Bureau
d.b.a. Explore La Crosse
123 7th Street S
La Crosse WI 54601
800-658-9424
www.explorelacrosse.com

The cost is $60/person. We're receiving payments and inquiries and are encouraged by your responses.
Checks should be made out to: Aquinas Class of 71
You can send your payment to Rose at:
Rose Tydrich
617 Riders Club Road
Onalaska, WI 54650
Email Rose with any payment questions at: rosetydrich@gmail.com
We have 2 payment options.
1. You may pay any of the people listed below, either personally or mail them or Rose Tydrich ($60/person). We will forward your payment to Rose Servais (Tydrich) and we will confirm receipt of your payment.
2. Joe Kotnour has offered his Venmo account for those who wish to pay via that method. Contact Joe and he will give you the info needed to pay thru Venmo.
Joe Kotnour email: joanko34@aol.com
4329 Cliffside Drive
La Crosse, WI 54601
608-788-1356
Rose Servais (Tydrich) email: rosetydrich@gmail.com
617 Riders Club Rd
Onalaska, WI 54650
608-781-4711
Paul Pierce email: Munchkinusnavy@yahoo.com
773 22nd St N
La Crosse, WI 54601
608-498-5141
Julie Deflorian (Keitel) email: jd.keitel@gmail.com
2605 Main St
La Crosse, WI 54601
608-406-6612
Dan Marcou email:marcoudj@Charter.net
508 2nd Avenue East
Holmen, WI 54636
Nancy Geier (Rose) email: njr02rosebud@gmail.com
4309 Mariah Dr N.
La Crosse, WI 54601
608-385-1792
Hotel Accomodations
Some out-of-town classmates are staying with friends and/or family during the reunion. If you need hotel accommodations, Joe Kotnour has made arrangements with The Courtyard by Marriott, 500 South Front St. downtown La Crosse, on the River. Joe has reserved 10 rooms to start. As they fill, the Marriott will add 10 more, as needed. Phone The Marriott, 608-782-1000 and tell them the reservation will be under the Aquinas 1971 Class Reunion group.
If you choose to stay at the Courtyard Marriott Hotel, confirm that you want king or 2 queen beds. If the reservation person won't give you a choice, ask to talk to:
Event Coordinator Jen Burch.
Jen is available weekdays during regular business hours and will get it done.
Hotel link: https://www.marriott.com/hotels/travel/lsecy-courtyard-la-crosse-downtown-mississippi-riverfront
Also, remember Dan Marcou's picture project. Dan has created a PowerPoint presentation for the reunion. He has scanned all our senior pictures from the '71 Aquin. Each slide will have that photo and your name. If you choose, you can add other personal photos, personal info or greetings. You decide. To add to your slide, email Dan at: marcoudj@Charter.net.
Dan's slide show will run continuously Saturday evening August 14th. Anybody interested in getting a copy can contact Dan.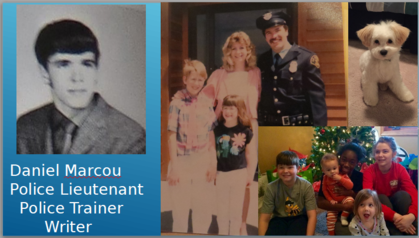 We are looking for volunteers to organize and coordinate activities. Such as:
La Crosse Queen Cruise - https://lacrossequeen.com/
Grand Dad Bluff visit
Aquinas School Tour
Segway city tour - https://www.lacrossesegwaytours.com/
Trolley city tour - https://www.explorelacrosse.com/project/historic-trolley-tours/
If there is another local site or event you'd like to visit, put a group together. You can use the Grade School Forum or go through the class web site to get it organized.
Feel free to direct any questions or comments to any of the committee members listed below.
Get your Aquinas apparel.
Visit the Class Store.
Did you know you can put other graphics on your purchases? How about your family name? It's OK as long as it is not a licensed logo/graphic.
Reunion committee members.
Joe Kotnour email: joanko34@aol.com
Rose Servais (Tydrich) email: rosetydrich@gmail.com
Paul Pierce email: Munchkinusnavy@yahoo.com
Anita Pahl (Young) email: enayoung@centurylink.net
Fred Funk email: fritz@funk.io
Julie Deflorian (Keitel) email: jd.keitel@gmail.com
Mary Sauer (Paul) email: mary@scedispatch.com
Dan Marcou email:marcoudj@Charter.net


Tim Carrol