Aquinas Blugolds
Class Of 1971
In Memory
Ron Melde VIEW PROFILE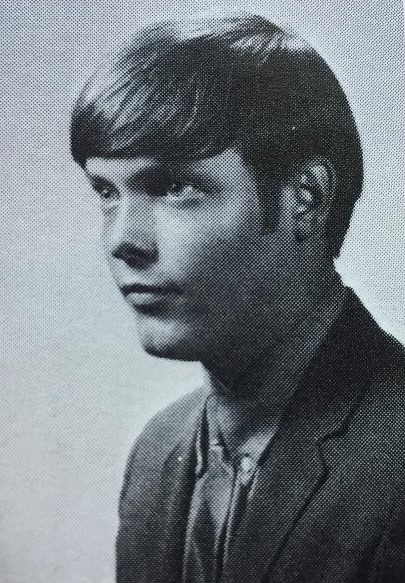 Ronald 'Ron' G. Melde
On the morning of July 26, 2020, Ronald "Ron" G. Melde, 67, passed away peacefully.
Ron was born in La Crosse, to Norman and Delores Melde, in 1953. He worked for over 20 years at both the G. Heileman Brewing Company and City Brewery. When Heileman's closed, this provided Ron the opportunity to attend Western Technical College, where he received a Technical Diploma as a micro computer technician. He obtained this certificate with high standing, while being a single father to his son and teaching him many lessons of strength and preservation. Ron returned to work with the City Brewery for a number of years thereafter. He loved to tell stories from his years driving forklift and working in the bottle house with coworkers who truly became friends for life.
Ron enjoyed spending his time with his son, grandsons, family and friends. He loved spending time in the country hunting/walking in the woods and coasting through the river in his flat bottom, to get to secret fishing spots. Ron had a love for music, backyard bonfires and grilling. His smile was contagious; most will choose to remember him in cutoff jean shorts, barefoot (maybe sandals), a smile and his arms swinging by his hips in a happy dance.
We would like to thank all the friends that were there for Ron in the last few years, when he was not as able to get out easily. Ron was an esophageal cancer survivor and was able to fight for several more years, to watch his grandsons grow with all of your help. So many people brought meals, spent time bringing him joy, stopped to watch sports, and helped to get him to and from doctor's appointments. Ron's wish was to be in his home, that he worked so hard for, as long as he could and with your help, that was possible up to the last few months. In March, it was found that Ron had an aggressive lung cancer and he would need more help, he did spend a few months at Hillview Health Care Center recently. Covid-19 hit about the same time so we were not able to be at his side like we would have been, but we appreciate the amazing level of care Hillview gave him. We will always be thankful for the time we were able to spend at his side his final days.
Ron is preceded in death by his father, Norman; his mother, Delores; and his brother, Gary. He is survived by his son and daughter-in-law, Jamie and Cassey (Bonsack) Melde; his three grandsons, James, Elijah, and Gabriel; his brother, Daniel (Cheryl) Melde; his sister, Jean Melde; three nephews, Jason (Sarah) Melde, Jeremy (Jennie) Melde, Jon (Sarah) Melde; and many cousins.
A private interment will be held for family and close friends at the Catholic Cemetery in La Crosse. The family plans to have a celebration of life in the future, when all will feel safe and comfortable being together to share photos, stories, and laughs.
Coulee Region Cremation Group is assisting the family.
Click here to see Ron's last Profile entry.